You are probably doing lapping the TTDI park pond at this moment and here I am,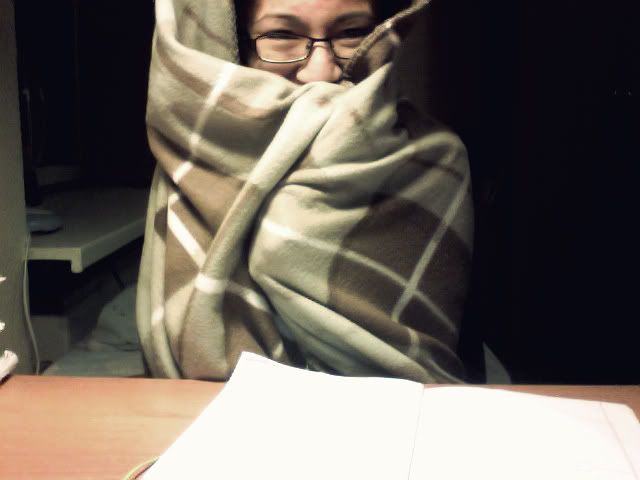 Wrapped in my blanket ruminating disorders of lipid metabolism.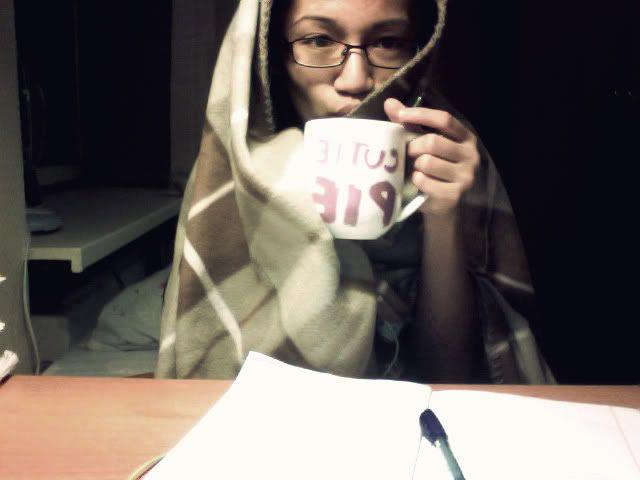 That's me fake drinking non-existent coffee from an empty mug. Thought process: "Is it taking my picture or not? Oops, there it is."
Blanket covering mouth summore. -.-
BYEBYE :) IMMA SLEEP NOW EVELIBADI!