Actually this day bears no significance to me as Russian and various other military bodies brought out their tanks and guns and bombs to parade. I still fail to see the benefit in doing so but hmmmm yeah.
Still excited from the picnic the previous day, I was itching to go out and not waste the bulk of my time at home sleeping so I made it a point to wake up early the next day and go to Victory Park to witness the festivities Russians look forward to all year.
Was supposed to meet up at Kievs at 10 but I ended up waking up at 10am. So I rushed all the way to Park Pobedy only to be one of the earliest. :)
At the end of the day, I was tired, burnt and broke (ended up shopping after that). Plus, I wore out my flats from all the walking. Meeeeps.
Some of the not very nice pics from the day. Wasnt in the mood, really. I also managed a nap on the grass while the others were busy snapping away, enjoying themselves. Bahhhhh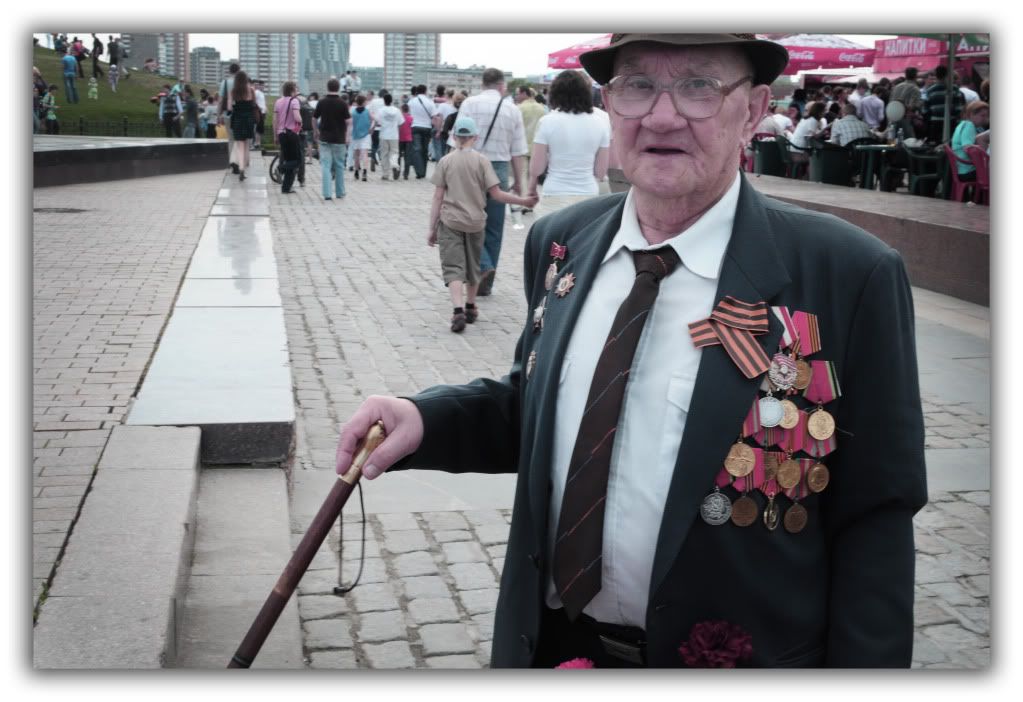 One of the 1827360000000 war veterans present at the park. Look at them medals! Its customary for citizens to hand these veterans flowers as a token of respect and appreciation. -.- I do not condone flower massacre.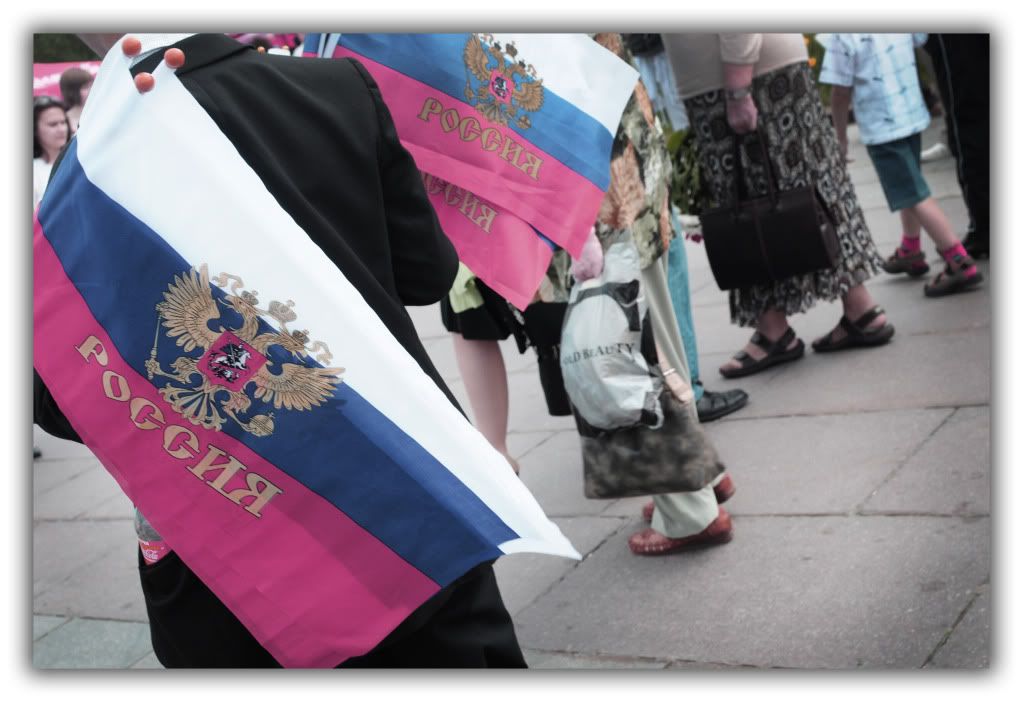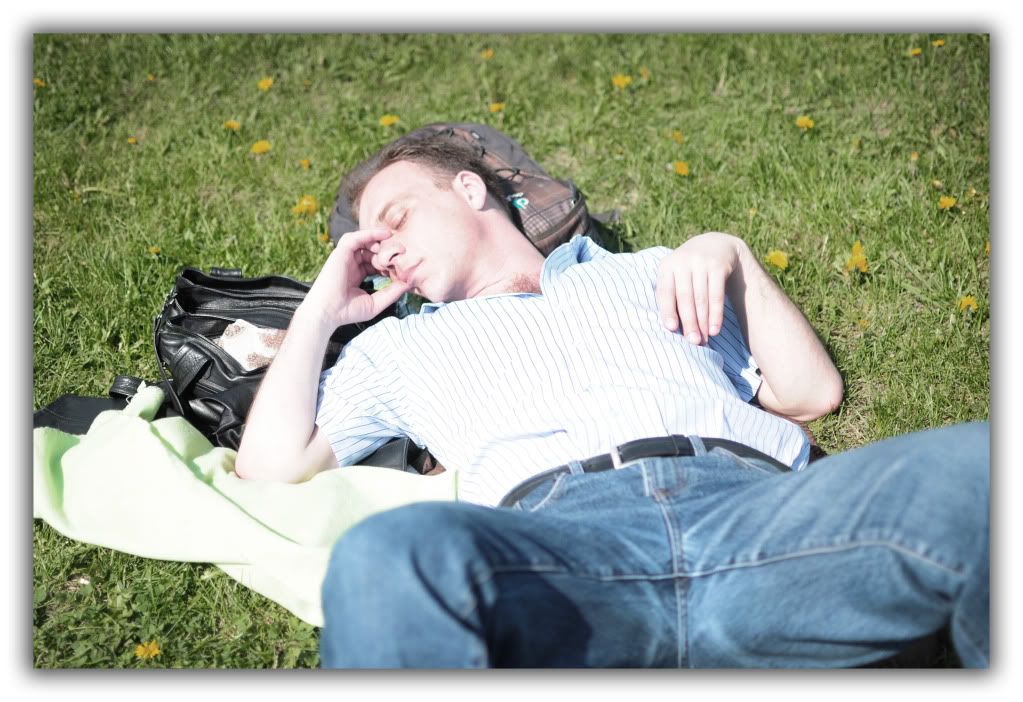 Managed to sneak in a nap like this fella here. And I went back home with a stiff face. Burnt and peely.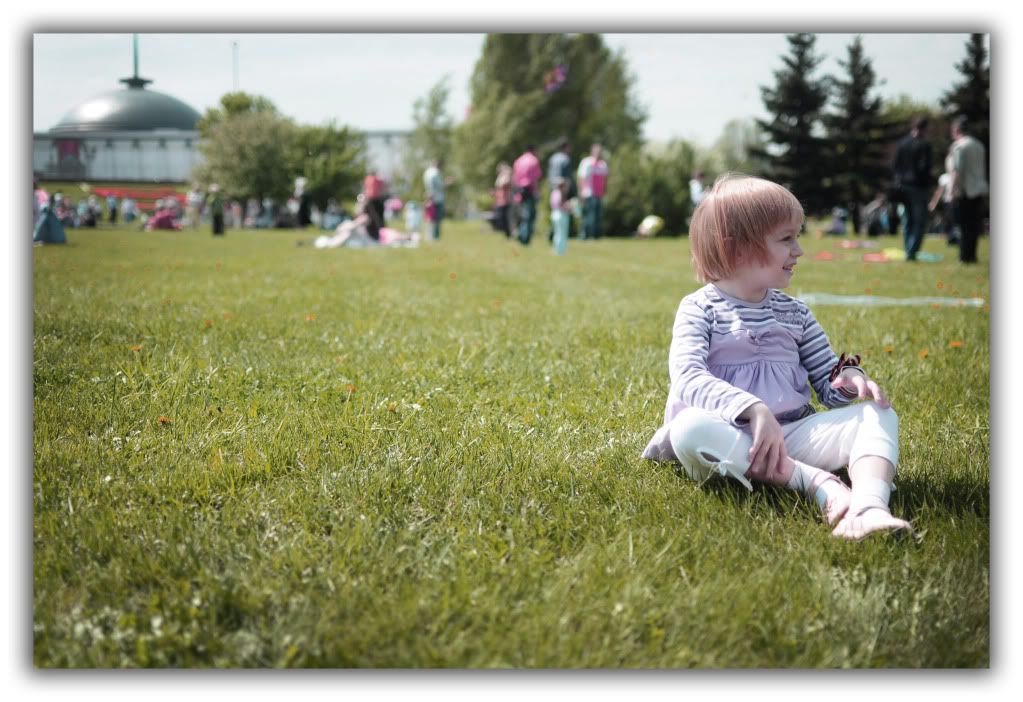 Poser kid.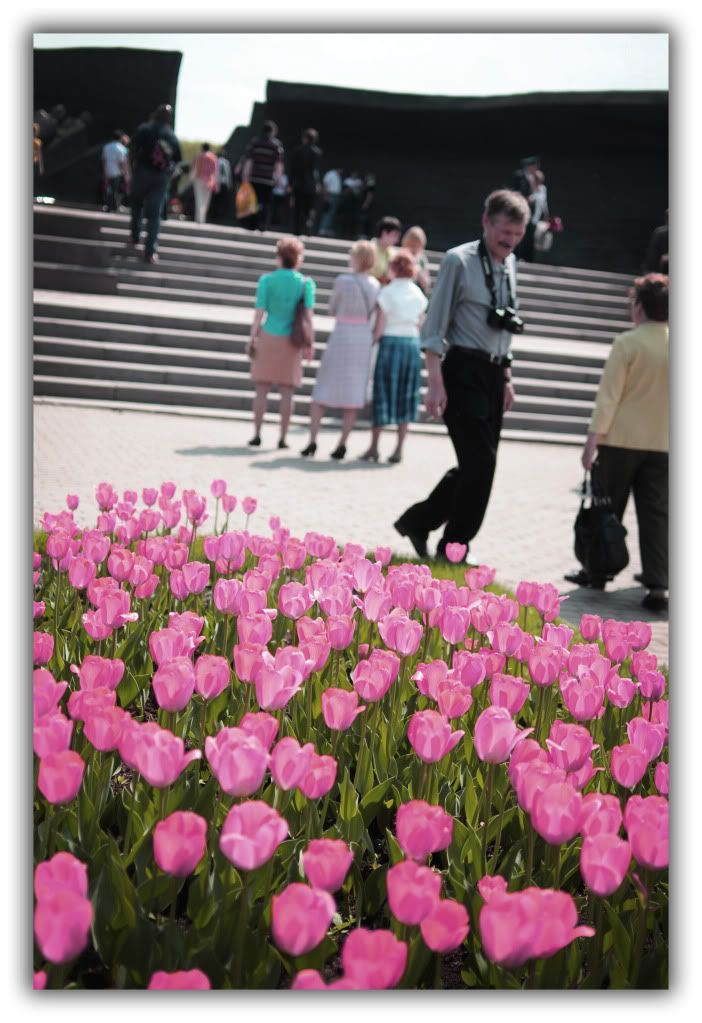 I heart tulips. (eeeyer, I never thought i'd say I 'heart' something. I'm tired so yala wtvr)
OK bai, I edited the pics to look all moody and somber because thats how I feel right now :( I want to go home and hug my mummy and daddy.