I actually hauled my gargantuan butt out of bed today and further dragged it all the way to Red Square (yada yada symbol of Moscow blabla) for an outing with photographers Saiful Nang and Ahim Rani. I'm surprised myself! Evana dearest, THIS you can go for tapi Biochem lecture? -.-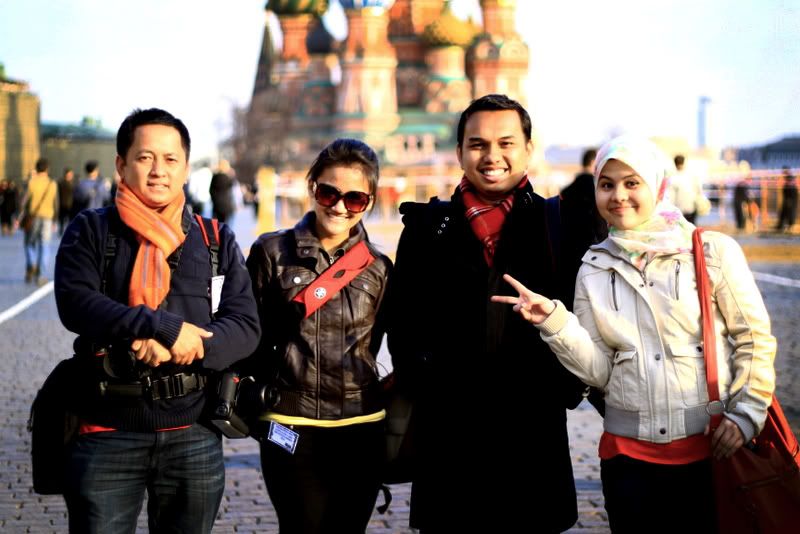 SN and AR
But dear friends, the thing that made me giddy the whole day was.....
THIS!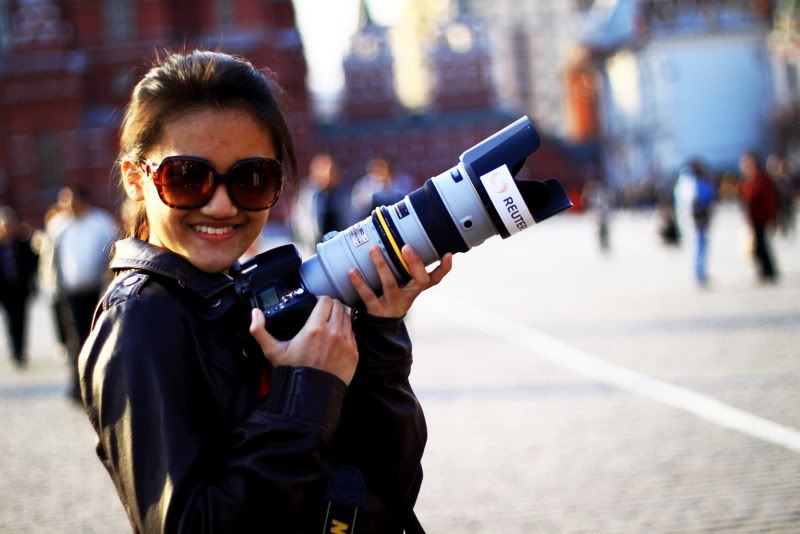 Sp Ed Nikkor 70-200mm f/2.8
Envious? Yes, please be :)
Actually, don't envy me. Envy me only when that thing is really mine and when I develop enough bicipitis brachii to even hold the thing up. Haha.
TOODLES!!