Paris offers such a tantalizing menu of sights, entertainment, attractions and events, you'll be tempted to overload your schedule. Word to the new visitor - DON'T do it! Be sure to allow time for a few uniquely Parisian experiences in your vacation itinerary. For me, one of it would have to be Disneyland Paris! (even though we went in the bleakest of winter -.-)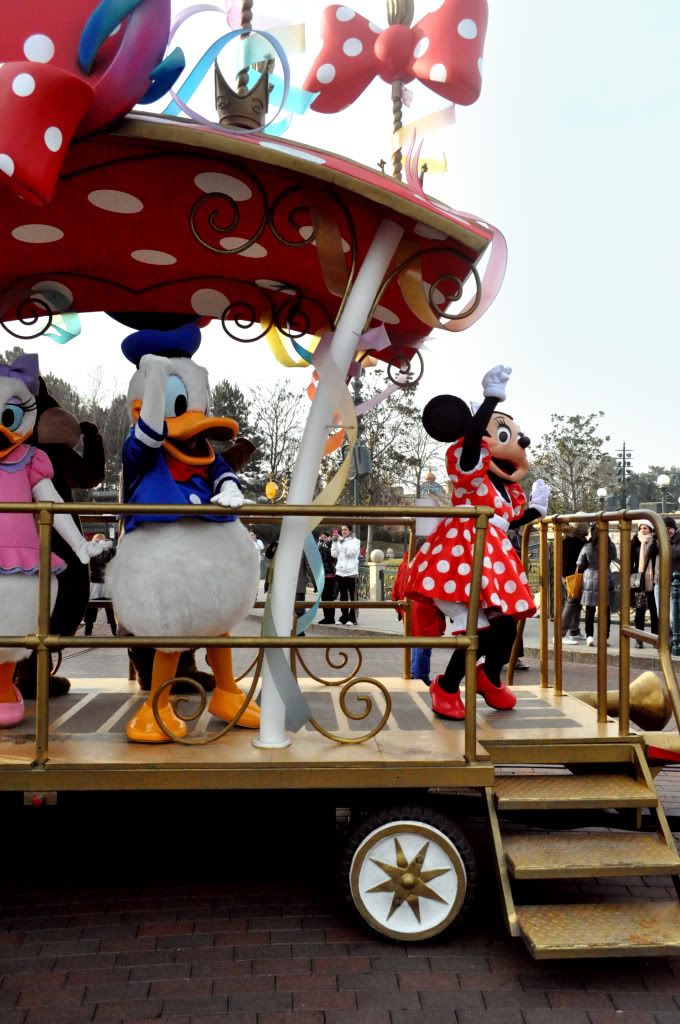 To tell you the truth, I spent my entire childhood waiting to be taken to Disneyland, the place where I thought a glowing and all-powerful fairy godmother would wave a magic wand and transform me into the princess I always wanted to be. As a child, it's impossible not to get swept away on the tidal wave of fairy dust that surrounds this incredible establishment, and though many of us outgrow our innocence, the enchantment of Disneyland lives in our hearts forever. So it was, that with an elated sense of excitement, last January, at the ripe old age of nineteen, I hopped on the train to the 'Magic Kingdom' for the very first time.
You cannot imagine how hard it was for me to keep control of my childlike jitters. I was seven years old again and grinning from ear to ear. My excitement was contagious! teeheenyehehekehkeh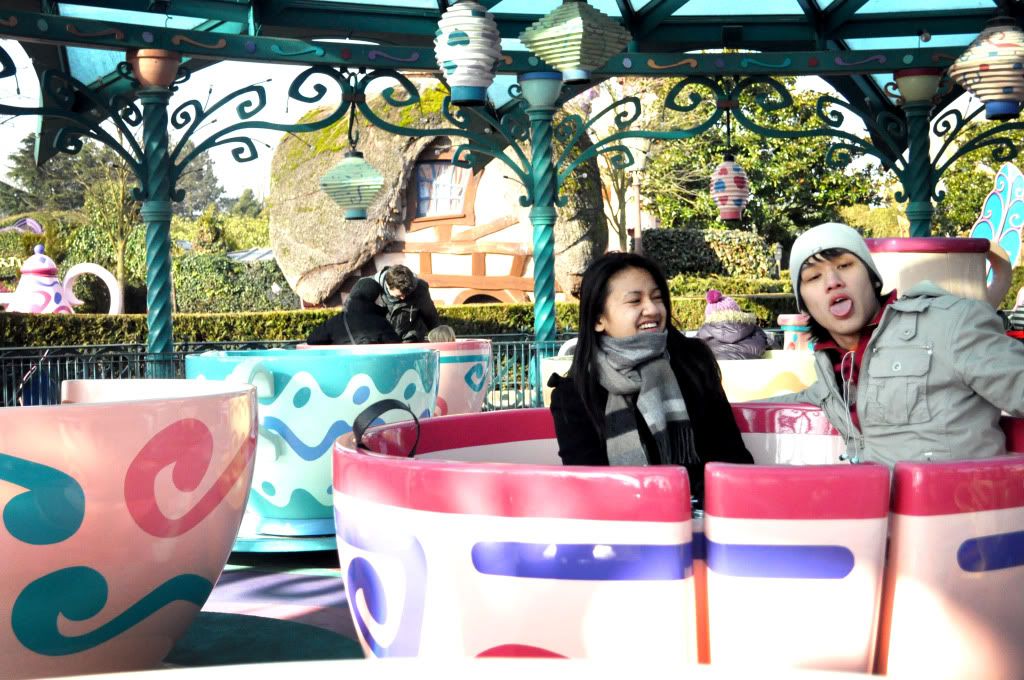 Not counting those with motion sensitivity la. But we HAD to ride the teacup! C'mon, teacups!
We were blessed with good weather.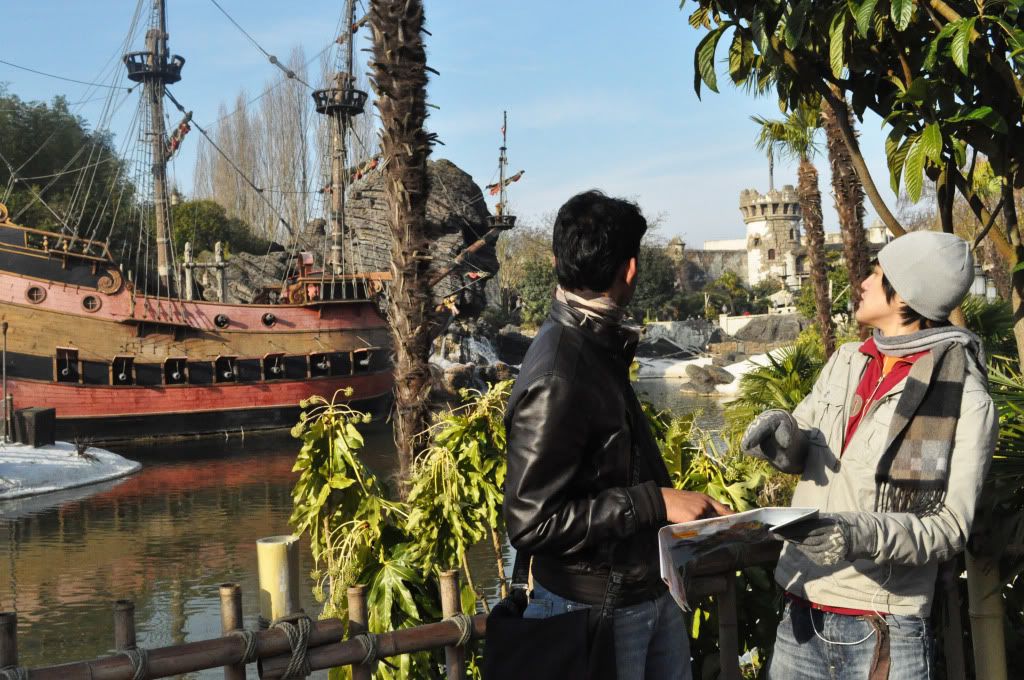 Scratch that, EXCELLENT weather actually :)
The boys managed to get us on all of the thrilling rides at the end of the last roller coaster, I felt like soggy bread. Arf. However, we unanimously concluded that this: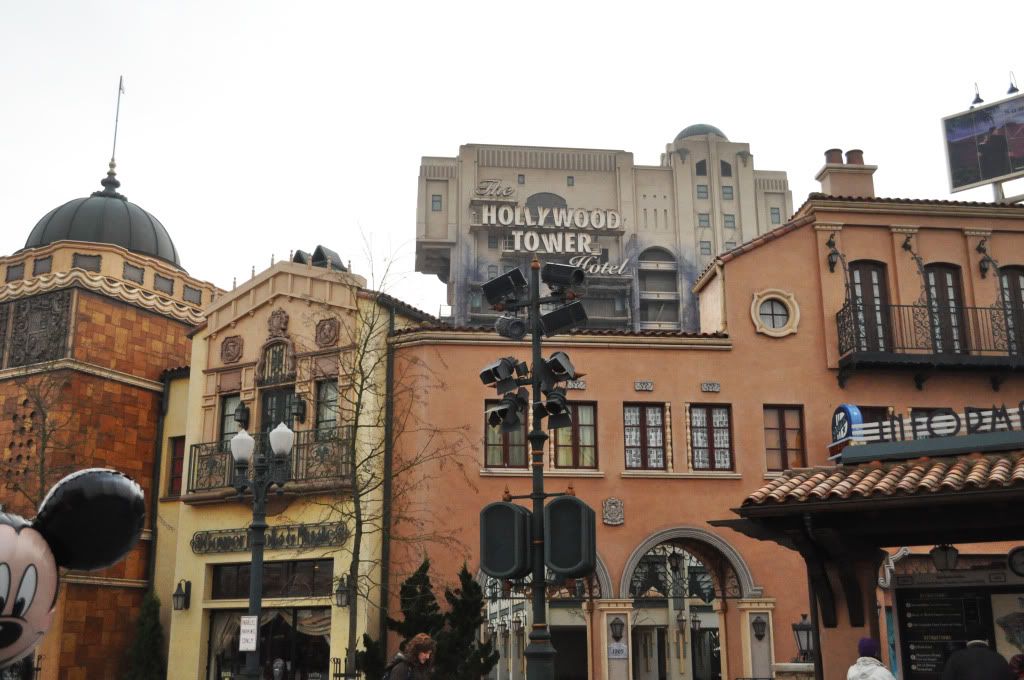 Its right there at the back, hollywood tower hotel was the best ride of the day :) Imagine solero space shot but with cooooooler effects.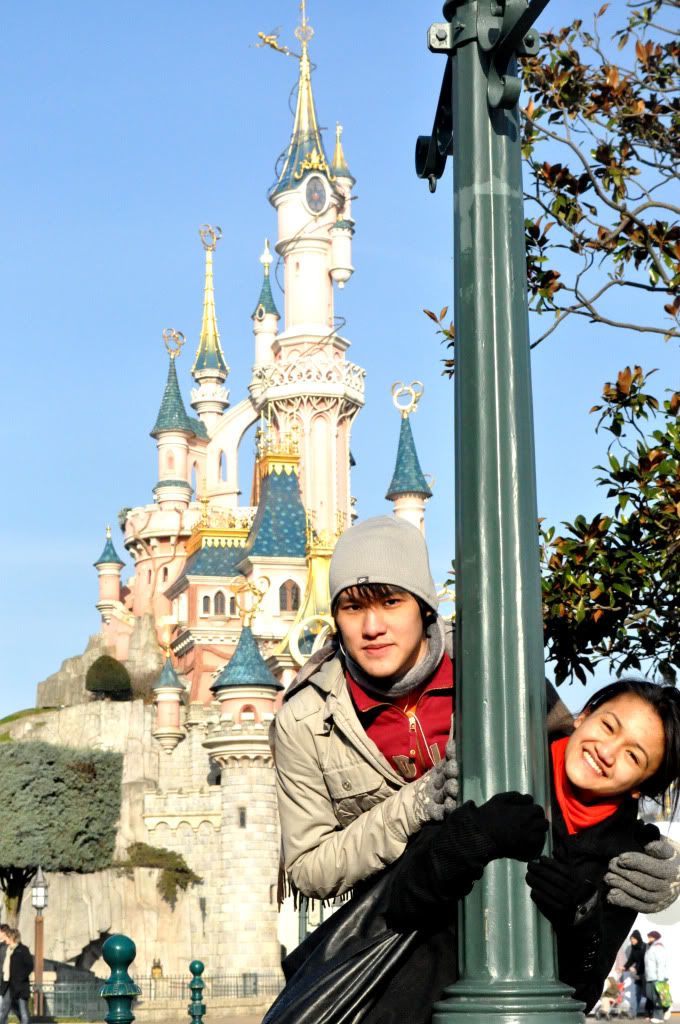 But I shall never forget it, my first sight of the most fabulous fairy castle in all the world. It was more enchanting than my childhood fairy tale books. My imagination was sparked to life with a myriad of magical creatures and I just stood there, camera in hand, snapping away as if to capture every bit of it within that little black box. And in that small, inconsequential moment in the fabric of time and space, I was a princess at last.
Ok, I'm such a loser.
Urfffff....