There is just something about Europe that is enchanting, so much so that almost every winter break, students flock its many countries. Previously, I had the chance to spend the night on the floor of a train station in St Petersburg after missing our train (mind you, it was -23 outside), brave a skinhead experience, and gallivant aboard a massive cruise liner crossing the Baltic Sea from Helsinki, Finland only to end up in Stockholm, Sweden the next morning for a brief Swedish expose.
This time around, I figured: PARIS! - If not now, when else?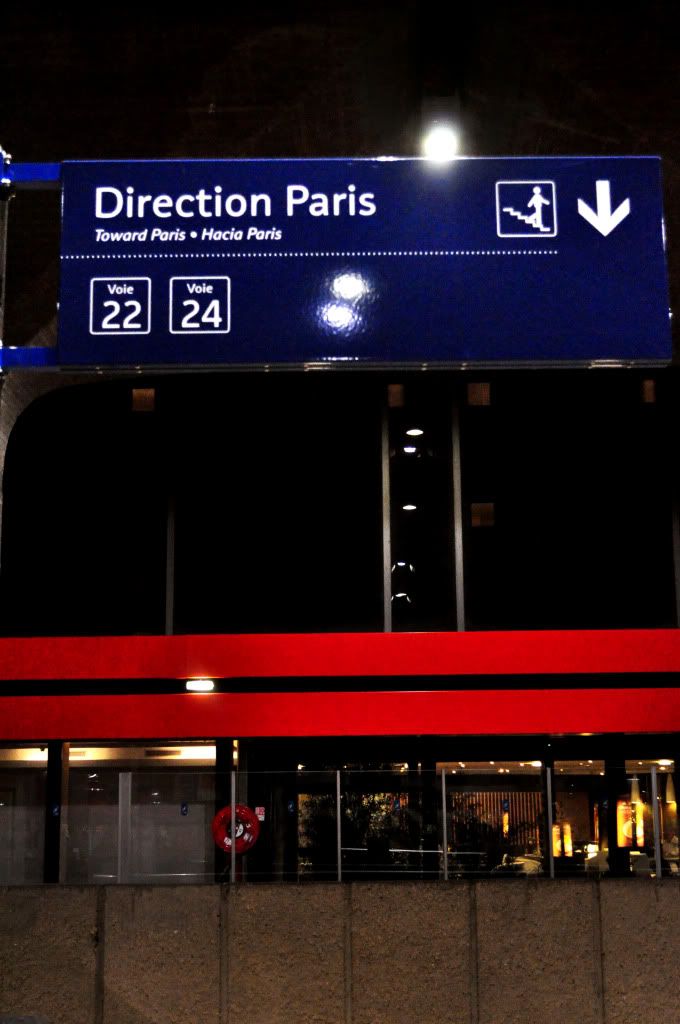 I would be lying if I said that I went to Paris with no expectations. But worry not, the city definitely did not fail me in any way.
This city and all of its subtle beauty takes a frikking long time to capture, but since we only had a few days, we worked out a very very biased timetable to make the most of our sightseeing limitations, which included: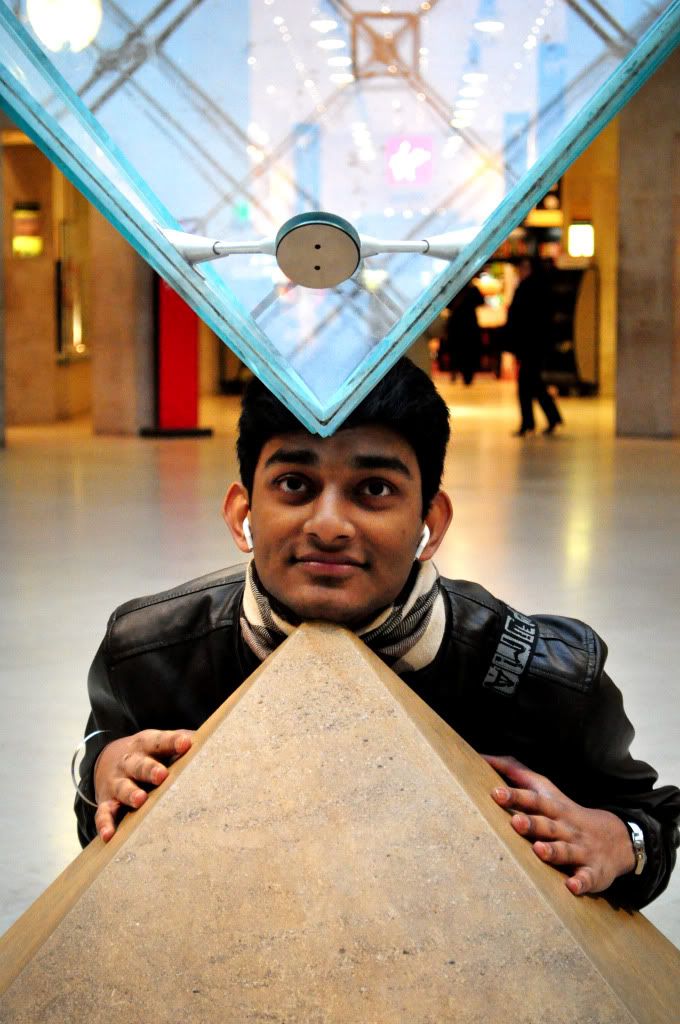 The outside of the Louvre
. It was unfortunate that the museum was closed on Tuesdays. Blame bad planning. We made it a point to go the next day though. But we didn't. haha. Being cheapskate students on budget, we weren't willing to fork out 15 euros just to see the Mona Lisa.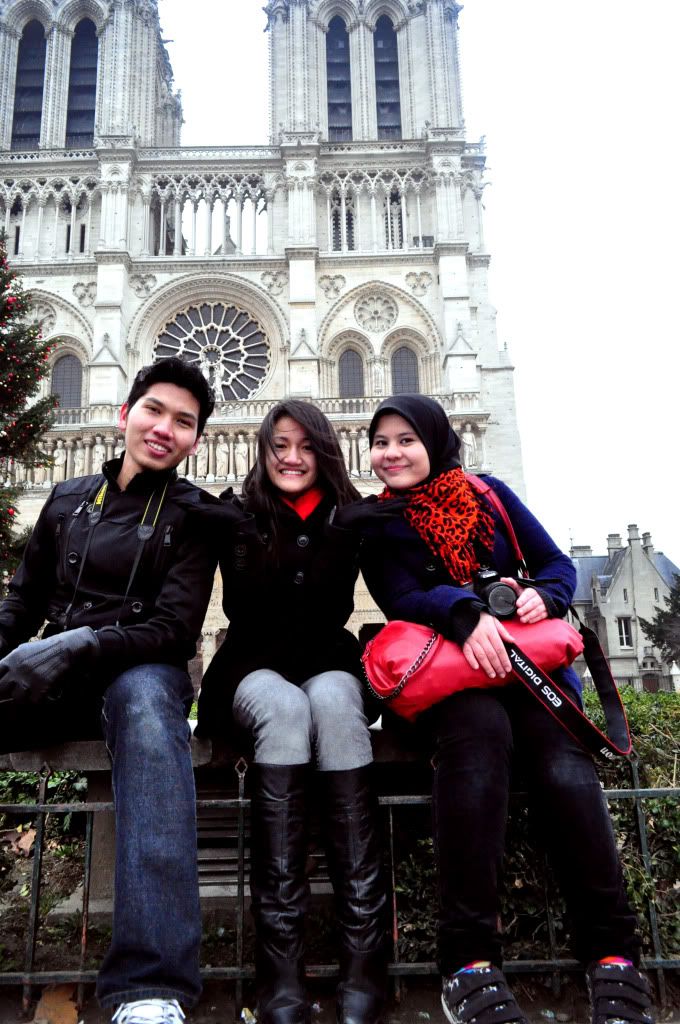 The Notre Dame
. Nothing historically spectacular about this cathedral, but I HAD to see it. I half expected a gypsy come up to me, start dancing, and later on threaten me to give her all the money I had. Alas, no gypsies were in sight. :(
Can you imagine Quasimodo there? hurhurhur
Arc du Triomphe
. We weren't exactly blessed with good weather, so by this time, I was shivering beyond control, hence I did not really have the energy to take in this monument fully.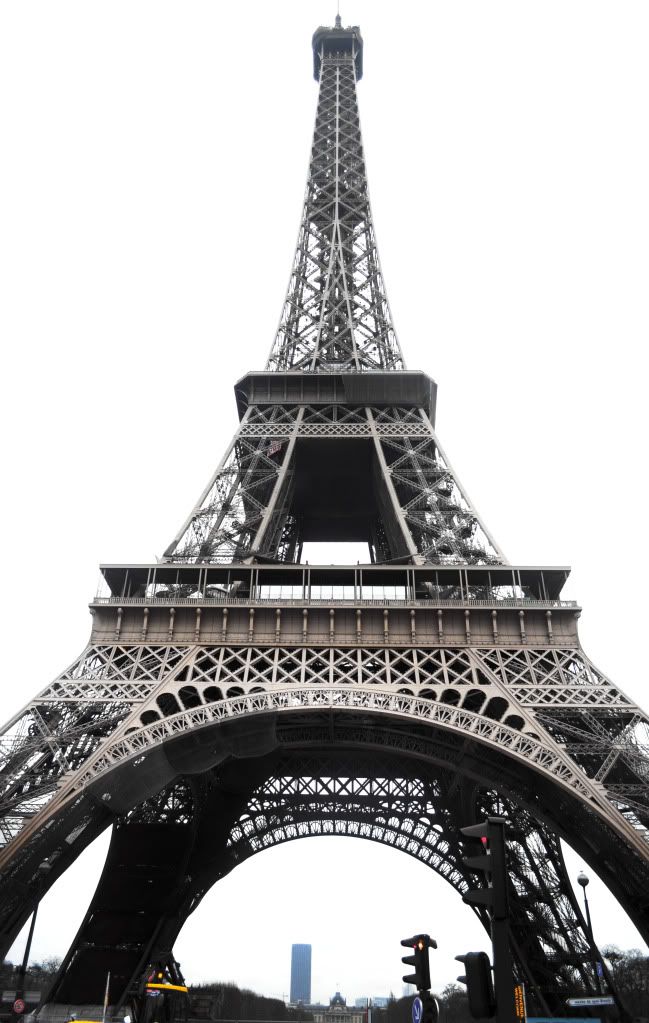 And last but not least: The Eiffel - the very symbol of Paris. We enjoyed it thoroughly, we went twice!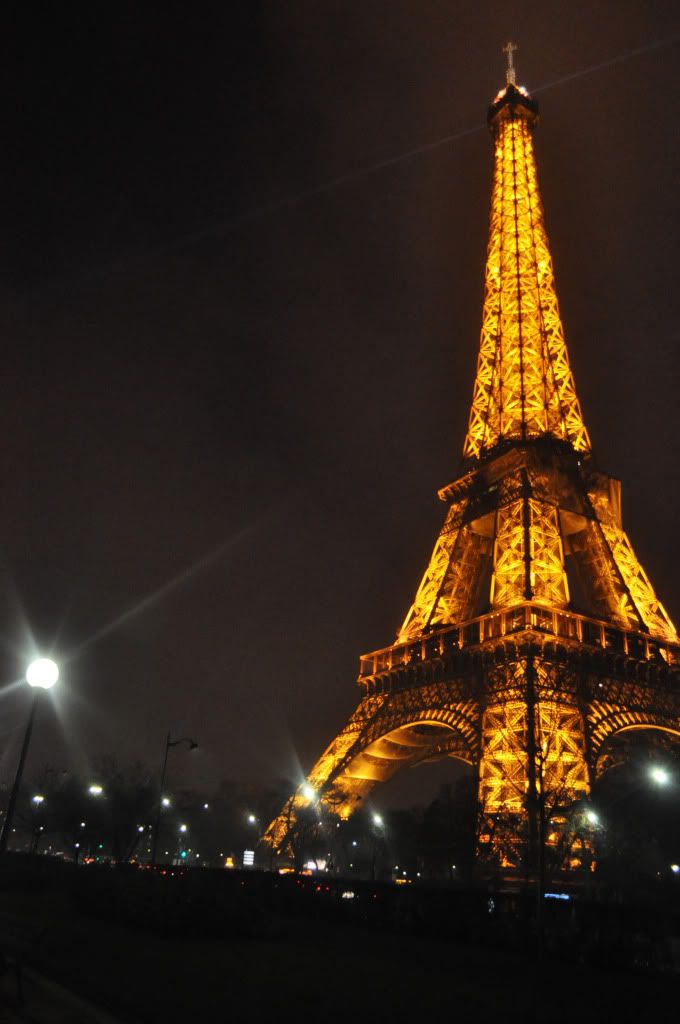 Paris in the winter, I found to be a city of soft colors and simple comforts. Her legendary buildings, under a grey sky, exhibit a muted brilliance of cream and blue. The pale yellow awnings of the boulangeries remind you only of the warm, golden croissants and baguettes sold inside.
I didn't however, get the chance to stop by Laduree for their adorable macaroons. :( Sobs.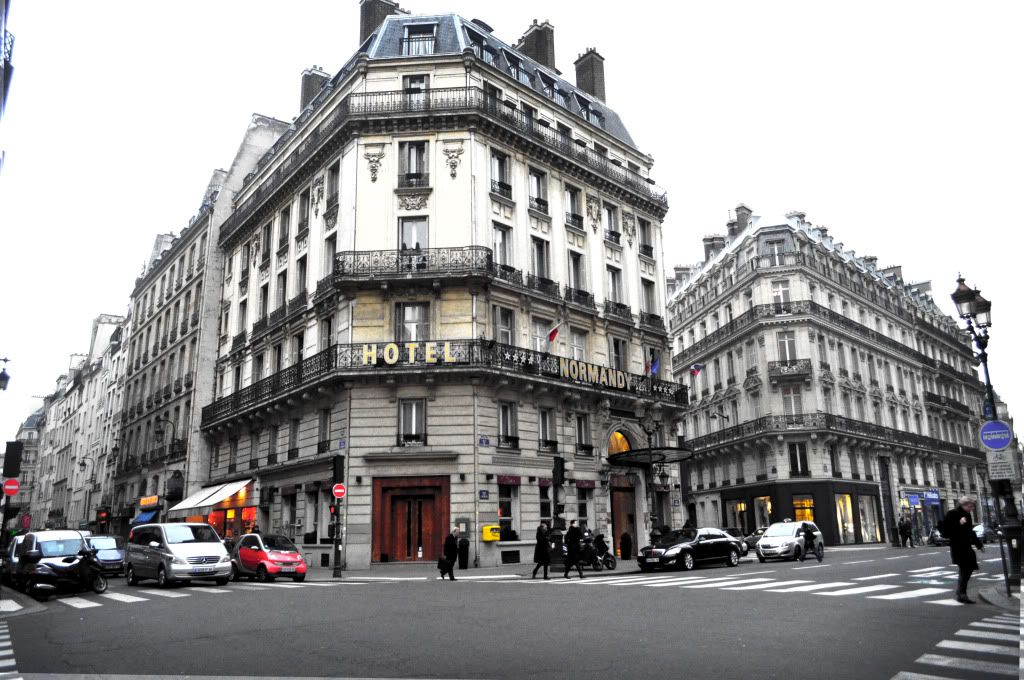 And all along the mud-brown Seine, the cafes serve cups of coffee and chocolate that pour like syrup. These are among the real masterpieces of Paris, these pleasures of the every day that have been celebrated by artists, travelers, and Parisians alike as part of the city's spirit for centuries.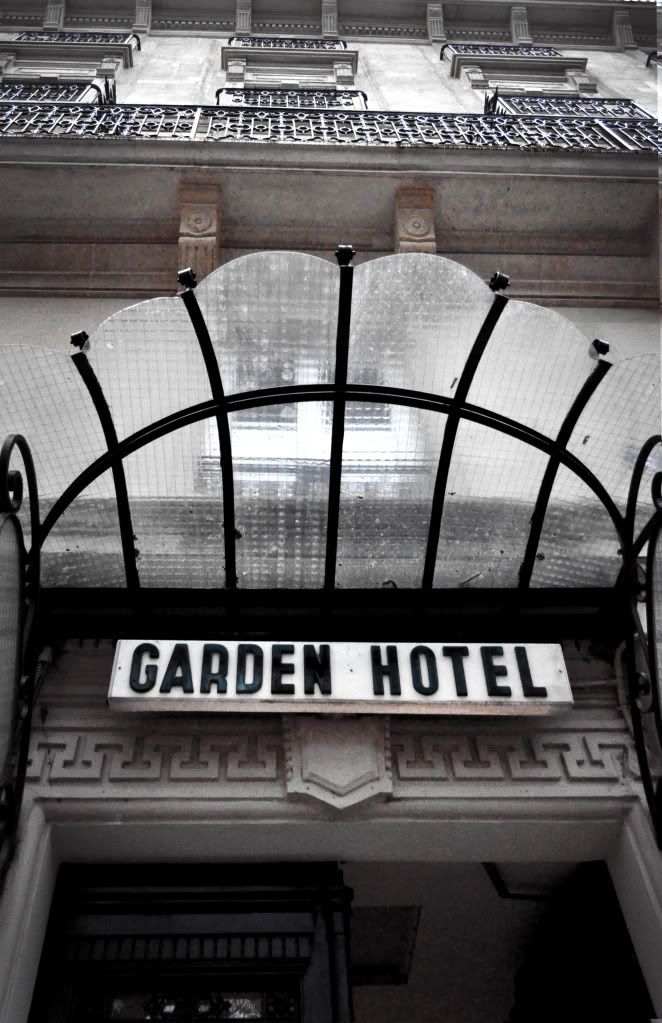 The architecture extended even to our hotel. Pretty, but tiny. And they cheated us. Urf. I do not recommend this place. alkdjfhaksljfdh. So heres a tip, do THOROUGH hotel reviews to help you find the right hotel for your Paris dreams.
There are so many more attractions to visit on a trip to Paris, but if you start with these, you will get a good sense of what makes up the city of Paris. I for one, still yearn for more of it.
Paris est une sorciere (Paris is a witch - bewitching?) If you live there, you want to leave, but the minute you leave, you want to return. Everyone knows that living in any city can be stressful at times. Visiting Paris however, is quite a different mattter.:)
Some pictures are off Balboa. Eh, actually just one. Arc du Triomphe. My fingers were dead by then.

edit: I am bereaved however, for I did not get to get the most out of my trip. It was all hoohaa and less 'oohahhwow'. If you know what I mean ;)