This post is probably weeks overdue and from what you might have gathered, I haven't been SUPER busy or swamped recently. Procrastination has become second nature to me and right now I have no reasonable excuses at hand to justify my laziness. So with sincere apologies: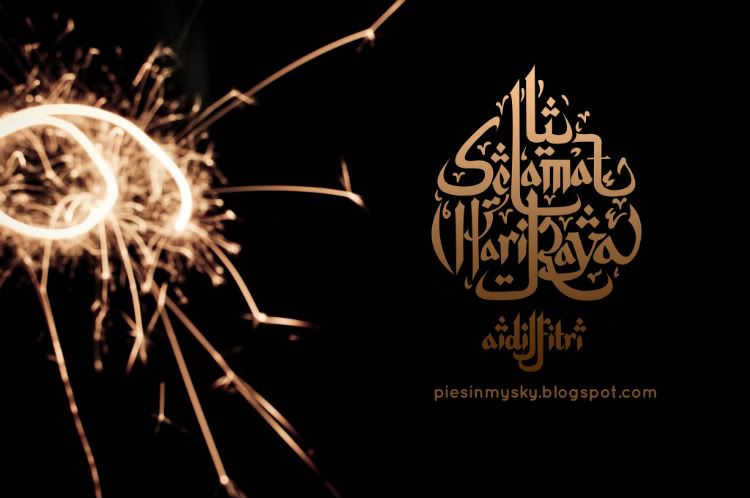 This time around, celebrating Aidilfitri meant a great deal more to me considering the last time I had spent it at home with my family was probably about three years ago. For the past three years, the morning of raya meant having cereal with cold milk and probably squeezing in an episode of How I Met Your Mother or two before heading out the door to class. Lucky if it fell on a weekend because that just means that we get to go to the Malaysian Embassy for some raya noms and photo-taking for keepsakes.
This year however, God gave me the chance to revisit childhood memories. Memories which I was sure was fading quickly into nullity. Albeit we didn't prep for raya like how we normally would (baju raya, kasut raya etc), I think that it's more fitting this way since that isn't what raya is about anyway.
Anyhow, we had the chance to head back to Taiping. My
kampung
for as long as I can remember. I still vaguely recall running around shoeless playing
masak-masak
with my cousins and also stealing rides on my late
atok's
ancient ginormous bicycle. Simply being there was enough to jog my memory. To relive it again, would be too much to ask. In hindsight, I did plenty of things as a child I would later in the future FORBID my kids to do. Made me realise that losing ones child-like innocence could potentially be the biggest thing one can ever lose. I'd do anything for the opportunity to be able to look at things unbiasedly and unreservedly the way I used to. Of course, I'd like that to only remain an option. The world as we know it today has no empathy for altruism and magnanimity. Pity.
I took on a different role this time. I was no longer the sweaty, greasy kid who played with dirt, climbed fences and ran through bushes. That has left us a long time ago. Instead, I was up to my ears with ketupat, rendang and babies. Babies? Yeah there has been a great influx of toddlers and babies in this household. Which is great because who can deny a pair of goggly eyes! Also, seeing my
opah
hustling and speeding away getting the house ready for raya was a pleasant sight. Didn't seem like age was catching up with her at all. Was glad to be able to lend a pair of hands in prep work. After 2 days with her, I might actually have a career in professional
ketupat
weaving! The experience further cemented the fact that I cannot simply opt to quit being a grown up.
Family. I can go on and on when it comes to talking about family. But I am eternally blessed and forever grateful for the family I have. Blood is always thicker than water and with all the hits and misses I've had when it comes to friendships, it amazes me how family will ALWAYS be there for you regardless.
Right, I should probably pretty up this post with a few pictures before I reduce you to a snooze :)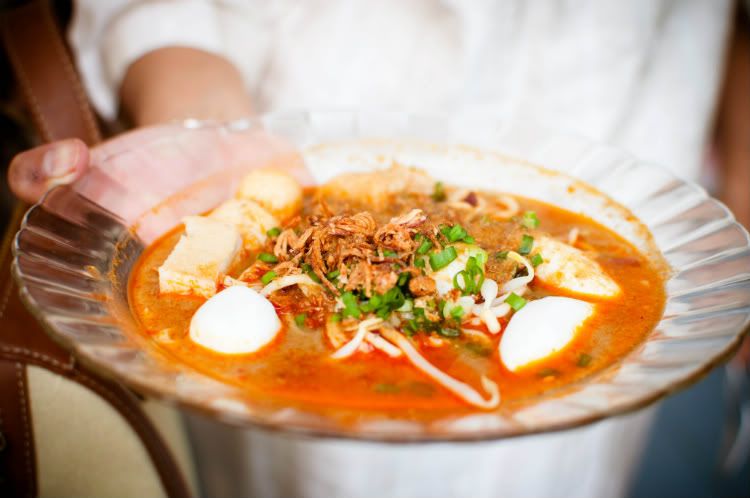 Wan Cho's mee kari!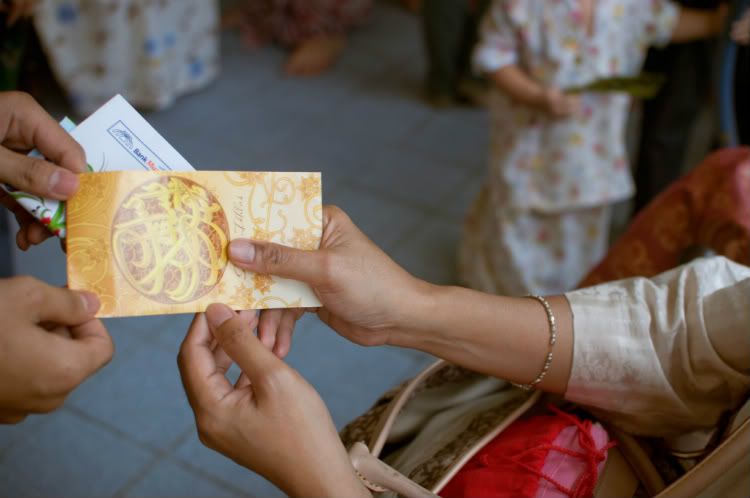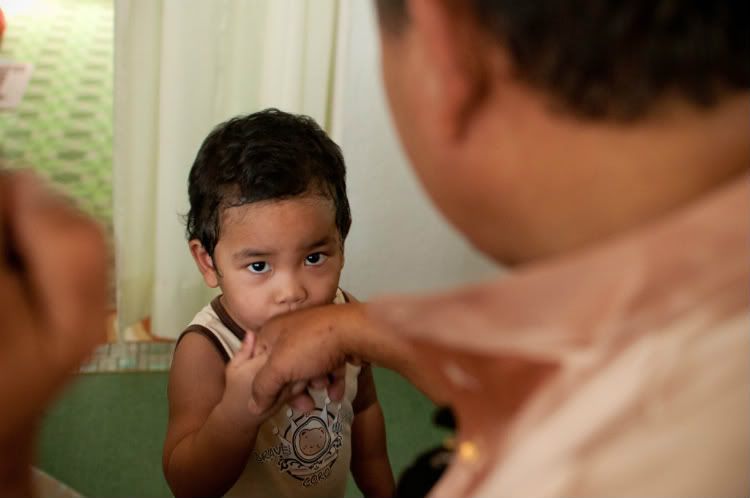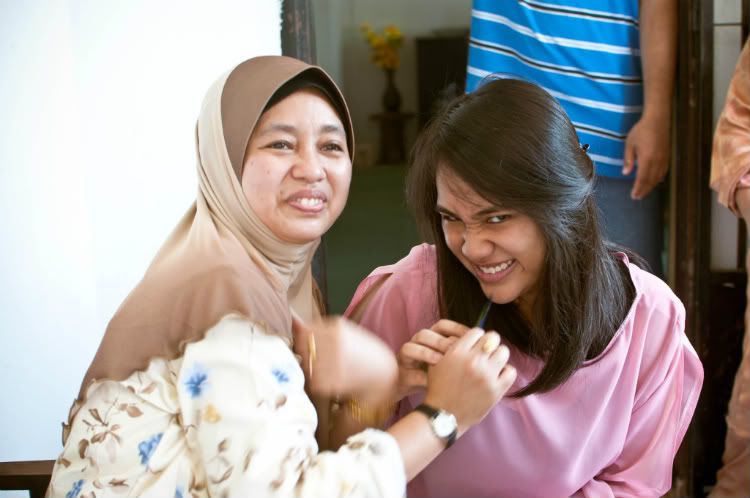 Psycho.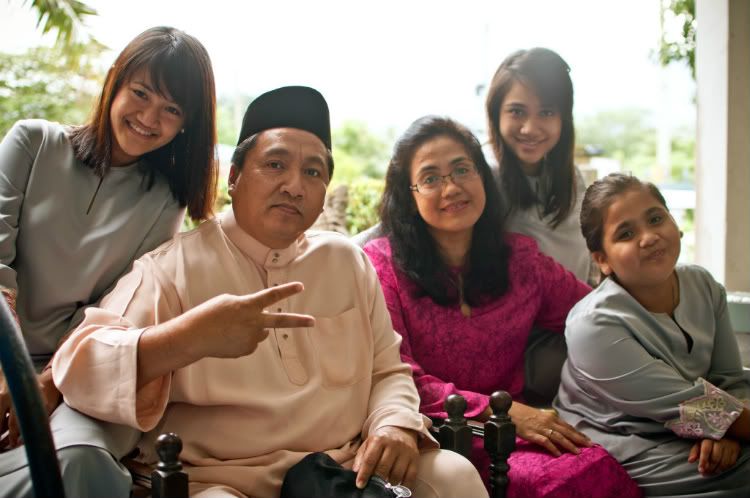 Mommy and Daddy :)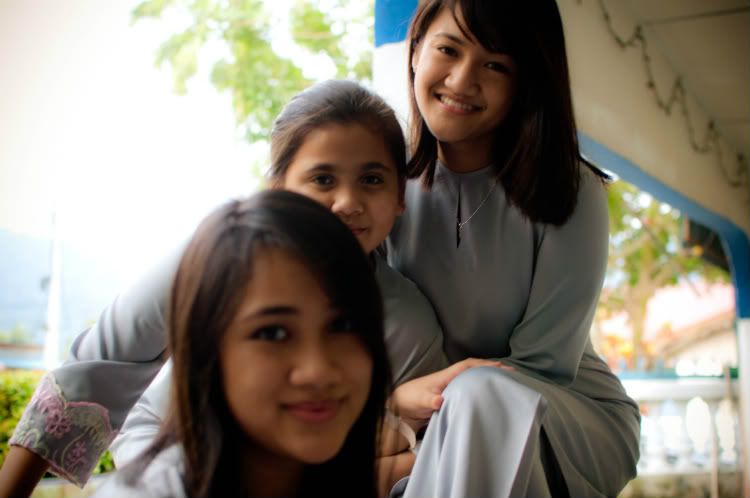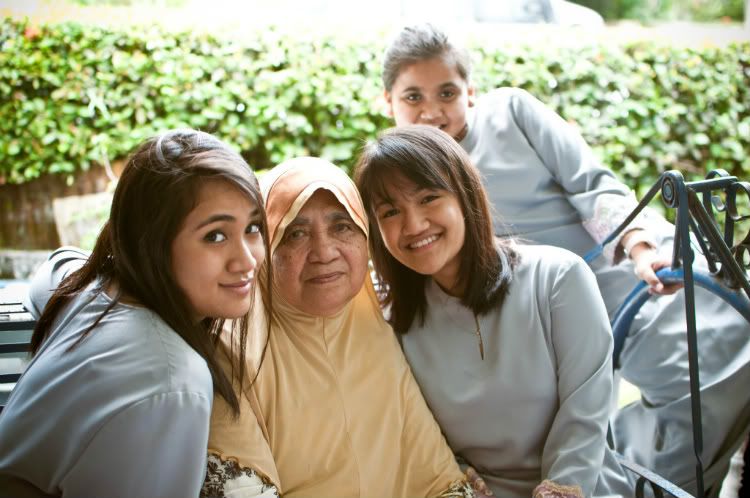 Opah!
That pretty much sums it up briefly :) I thank God everyday for all the blessings He has given me and I fear that it will never ever come close to enough. Loads more to tell and loads more to share.
Let's hope I can get some sleep before our
adventure
tomorrow!