With a large portion of the population being Hindus, its no surprise that the bulk of the food we had on the trip was vegetarian food. According to the locals, some do eat meat and are vegetarians only on certain days.
The first meal we had in Chennai was of course, home cooked indian chicken briyani. Mrs Usha's mother made various accompaniments mainly tandoori chicken, grilled fish, eggs in an EXTREMELY SPICY gravy, and also the best cucumber raita I've ever tasted. No photos though because we arrived pretty late in the evening and all I could think of was sleep. Boohooo :(
What I've learned is that Indians take their food seriously! Cooking is considered and art and mealtimes are often regarded as occasions for families to get together. Apparently if you are seen in a restaurant, people will assume that you are a 'bad wife' who doesn't know how to cook for her family. Lol. There are a lot of misconceptions about Indian food. Usually, fattening, oily, spicy, rich, hot and difficult to cook. Well, I know little about the cooking part but what I know is that only a small amount are bad for you i.e indian sweets. Grains and legumes are the basic ingredients in a host of dishes with only slight changes to create a wide variation of dishes.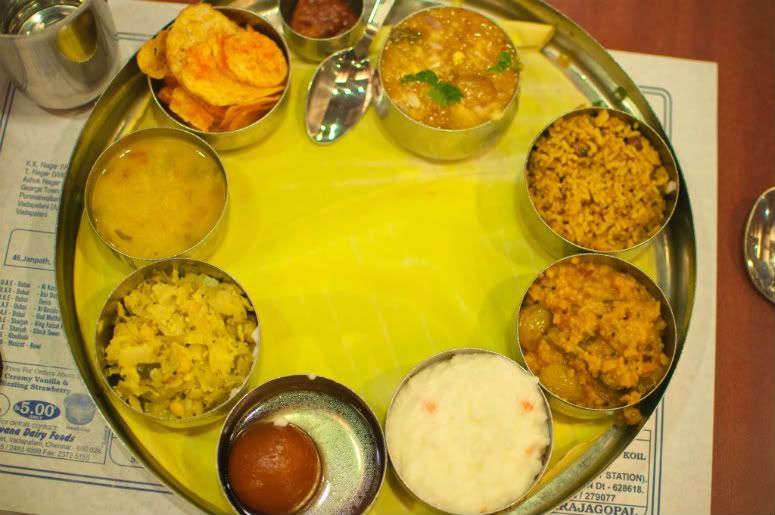 Clockwise from top: Vaday soaked in some gravy, briyani, sambar (now I know what its supposed to taste like), rice curd, gulab jamun, vegetables, dhal gravy, and spicy tapioca chips. All the dishes above are supposed to be eaten with rice, but we decided to skip it.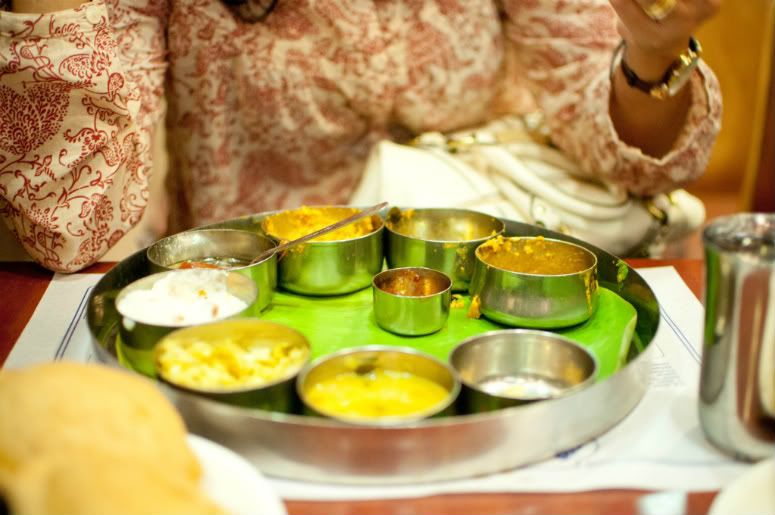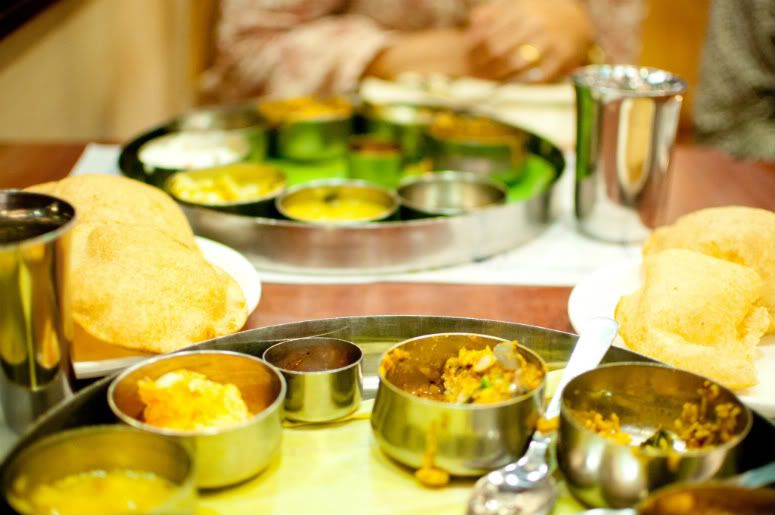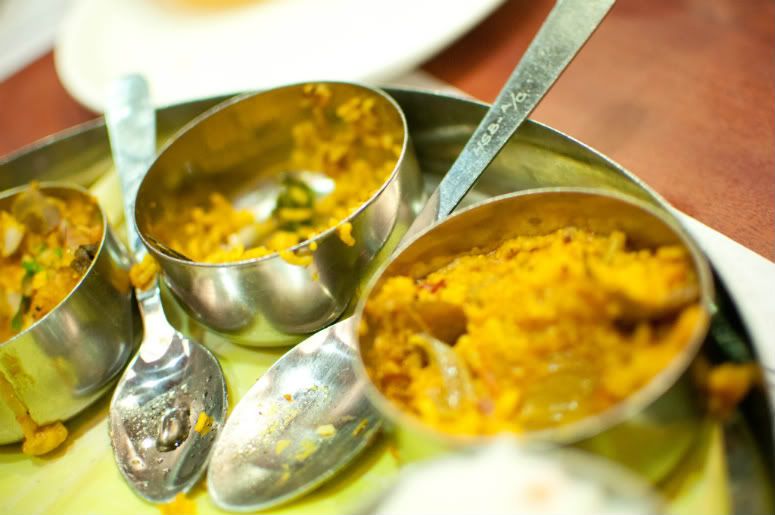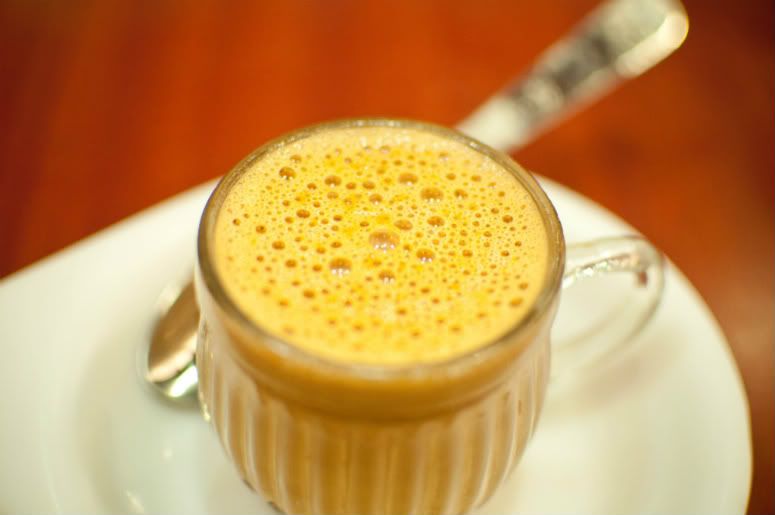 The infamous Masala Tea. Masala infused tea with milk.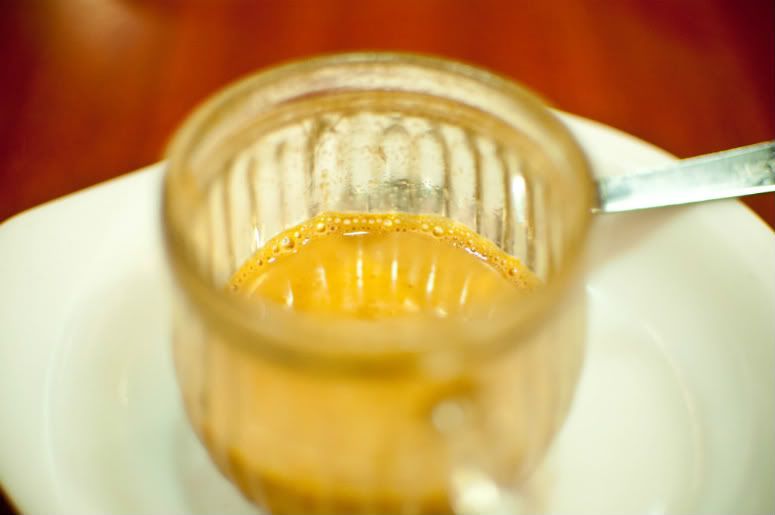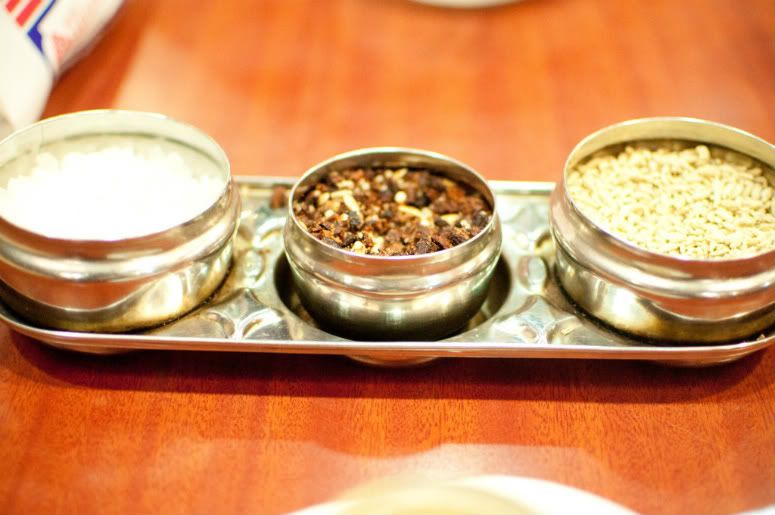 Palate cleanser of some sort. Slightly minty/herby with a sugar coating.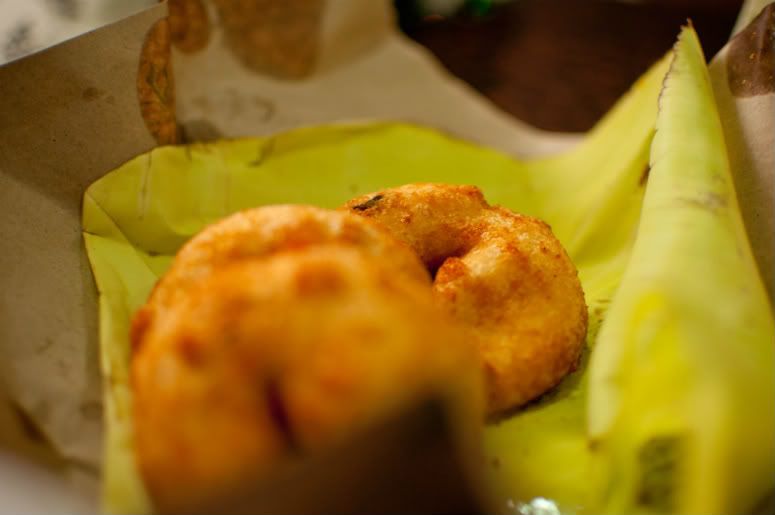 Fluffy fluffy vaday! Loves.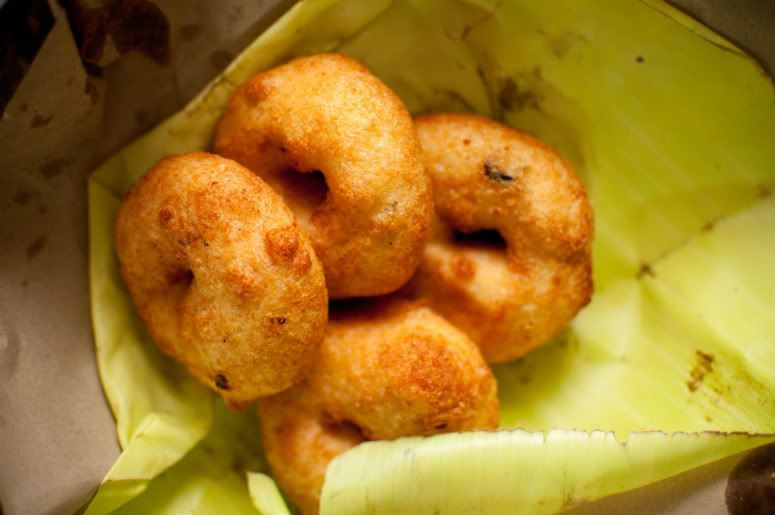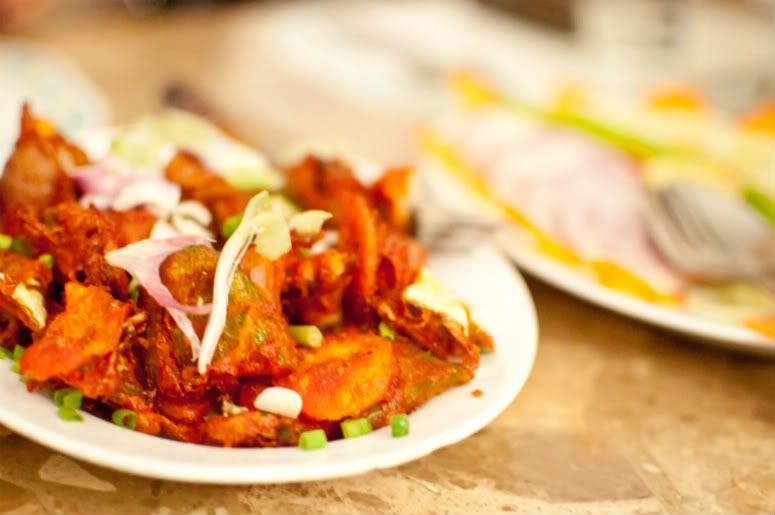 Deep fried vegetable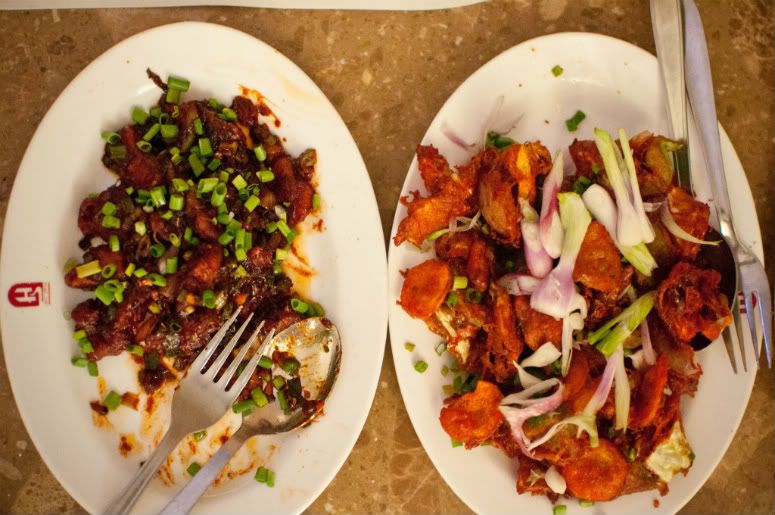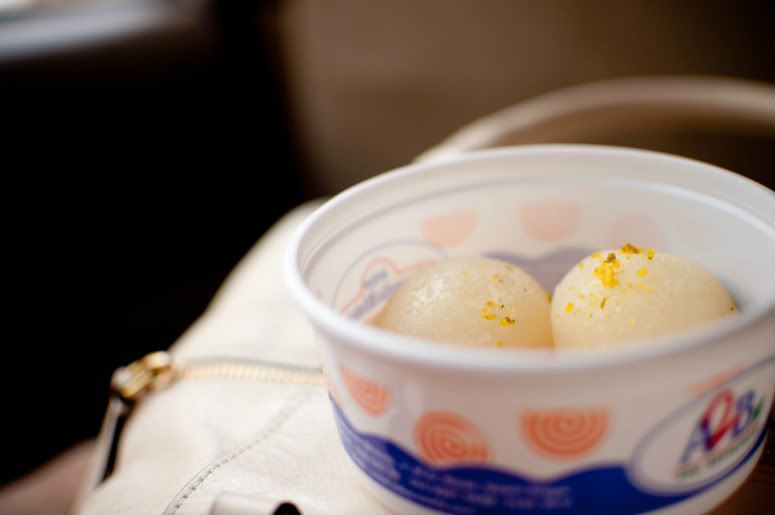 Don't know what this is. Rasgulla maybe? like flour balls in thick syrup with pistachios. VERY VERY SWEET. I prefer the Gulab Jamun (deep fried milk balls in sugar syrup). It was at just the right level of sweetness.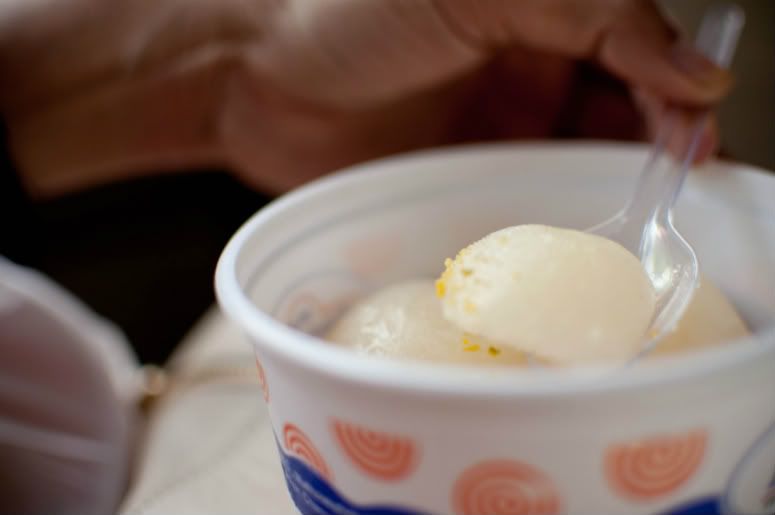 Okies dokes, thats all for today's post :)